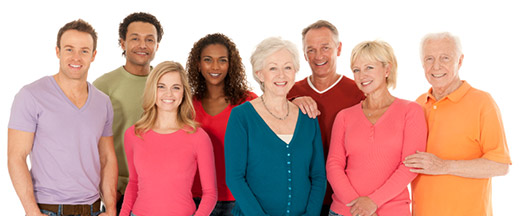 Dr. Mayhew ~ you are one of the nicest doctors I have ever met.  I am a nurse and have me a lot!!! – P Eaton
I appreciate all of your high quality work.  I have very high confidence referring patients to you. ~ Dr. K
I want to thank you for taking such good care of our patients.  I truly appreciate it!! – Dr. M
There are no words to express the wonderful experience I had at this endodontic practice.  Everyone was very helpful and professional.  It's very clear, Dr. Mayhew is on top of the list as an endodontist and that he truly cares about his patients and their well being.  I highly recommend Dr. Mayhew for anyone who needs endodontic treatment.  Janet C.
Change NOTHING ~ Everyone & everything was great!!
Thank you for your patience & compassion while dealing with my on going dental issue.  I really appreciate all you and your staff has done to accommodate me through the long days. I can't thank you enough!  Maria K.
I am doing a happy dance because it's all so great!!  Thank you!  Kim A
.
Thanks! for always turning the pains in my mouth to joy in  my heart. Your light shines big time!  Linda B.
The Dr. and staff are exceptional!  Overall a great experience.  I would recommend this office to anyone needing endodontic work.  Thank You!  Merilee P

.
Everything and everyone was pleasant.  I enjoyed getting to know Dr. Mayhew.  Thank you for answering all my questions.  I. Kruse
Great, change nothing!!
D. Wilber
If this were my office I would not change a thing!     J. Fogle
Everything was outstanding.  Thanks for fixing me up!!!  
  Earl F.
Dr. Mayhew, Thank you for  your incredible skills and exceptionally high professionalism.  You helped me save my tooth and I am grateful. I. Riley
From my 30 years working in the dental field, I can honestly say your office runs very well, like a well-oiled engine. Your staff was friendly and Dr. Mayhew was very kind. I am very grateful to Dr. Mayhew. If I need another root-canal, I will be back!  Thank you,

Lorraine H.

    
Very professional and friendly!! Judy S  
 You guys are awesome! Rose V.  
Thanks for taking care of me so quickly! M. Anderson     
You Should be extremely proud of the services you offer, the professionalism of your staff and your honest approach to long term results.  M. Hagen
Your care of folks has been a real blessing and I thank you for being so thoughtful!  Dr. N
Thank you for taking such good care of my mother.  She was impressed with all of you, and so was I!  Lori T.